Storage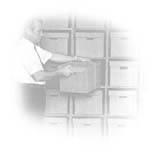 Contact us to find out about our storage facilities, located in two Illinois twin cities:
Champaign - Urbana
1614 N. Lincoln Ave.
Urbana, IL 61801
Phone: 217.328.3333
Fax: 217.328.0369
Bloomington - Normal
2130 West College Ave.
Normal, IL 61761
Phone: 309.451.3334
Email: Hutchcraft@gohutchcraft.com
Finding a safe and reliable storage facility can be a headache. That's why Hutchcraft Van Service takes all the hassle out of personal storage. Whether you're relocating internationally and need to safely store unneeded items while you are overseas, or you need secure, clean storage for special family heirlooms, you can count on the environmentally controlled storage facilities of Hutchcraft Van Service, Inc. We provide top quality Illinois warehousing to businesses and individuals in need of reliable storage solutions.
We even offer student storage solutions for college students who need secure short term storage. Our environmentally controlled warehousing is ideal for summer storage for students. It is also a great choice for students spending a semester studying abroad. No matter what your short or long term storage needs are Hutchcraft Van Service can help!
Record Storage & Data
Hutchcraft Van Service, Inc. stores all business and private papers in a modern, secure file system so your important documents and records can be found in minutes. Our fire-protected, dust- and mildew-free warehouse is both safe and convenient.