Welcome to Hutchcraft Van Service, Inc. located in the heartland of Illinois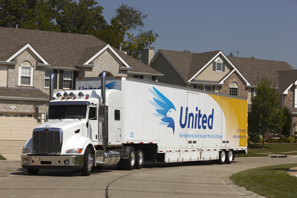 We began this family-owned business back in the 1940s, just as American families were growing and moving throughout the country.
Now, more than 60 years later, we're one of the best moving companies in Illinois. We are proud of our staff of trained, courteous and committed individuals who continue to provide quality service, one family at a time.
We've added many features to better serve you:
With over 50 trucks, vans and trailers including lift gate trucks and trailers for heavy items.
Special commodity drivers for transporting high-value equipment
Household goods relocation and storage capabilities
Secure, environmentally controlled warehousing and records-storage services
International / military relocation services
Office relocation and record storage service
Short term and summer storage for students
SkyBitz tracking and communication for long distance moves, keeping you connected with your shipment en route
Locations

Conveniently located in Illinois twin cities Champaign-Urbana and Bloomington-Normal, we serve all of Central Illinois and parts of Western Indiana. We move locally, regionally, nationally and internationally. We also provide both corporate and military/government moving services.
1614 N. Lincoln Ave.
Urbana, IL 61801
Phone: 217.328.3333
Fax: 217.328.0369
2130 West College Ave.
Normal, IL 61761
Phone: 309.451.3334
United Van Lines Agent
In 1953, the Hutchcraft brothers Orin and Gerald became agents for United Van Lines, at that time a new carrier launched to meet a growing demand for national moving services.
Today, we are proud to represent this company and to offer our customers all of the services available through United Van Lines. We like to think our personal touch and company commitment to the best customer experience complement the benefits you'll find from United Van Lines.
Congratulations on your upcoming move. Where ever your relocation may take you, our relocation specialists are prepared to make the process run a bit more smoothly, and exceed your expectations along the way.
We specialize in local moves, as well as across-borders moves. In Illinois, local movers at Hutchcraft provide the best value for efficient moves. Depending on personal requirements, we're able to customize our services to encompass any part of a move. This may include hauling just the larger items, such as bulky pieces of furniture, or the total move. International moves may require several modes of transportation, and we have the resources to organize the entire haul for you.
At Hutchcraft, we understand moving in Illinois. We joined with United Van Lines in 1956, and decades of dedicated experience have provided us with the expertise to make moves as painless as possible for our customers. Our roots are planted firmly in the heart of East-Central Illinois, and it's our ties to the area that make us the most reliable and dependable in the industry.
We offer several amenities that simplify moves. The quality of our vans is unsurpassed, and no where else will you find such skilled and polite movers. Champaign IL and Danville IL residents have found our services to be among the best-of-the-best, and we anticipate showing you what we can do to make your move easier.
So no matter where you look for moving services - Peoria IL, Bloomington - Normal IL, or anywhere else in the region - we hope you'll consider our services, and allow our family to assist your family.